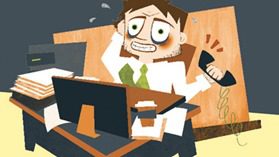 When desktop developers are asked for a mobile app, a third of the time it is a Windows Phone version that is being requested.
The report, from Dimensional Research from a survey of 1,337 people involved in Windows desktop application development, either as developers, engineers, or development managers, found that 85 percent of respondents had requests for mobile applications, which involve mobile capabilities for existing applications, new applications altogether, or replacing existing mobile systems.
Android was the most requested platform, with 83 percent getting requests for it, followed by iOS (67 percent); Windows Phone (33 percent), Windows RT (13 percent), and RIM BlackBerry (14 percent).
Diane Hagglund, a principal with Dimensional Research noted that desktop Windows developers had to build new skills to serve the new mobile demand, and that this presented a challenge.
92 percent of respondents reported having concerns about building mobile applications, including a need for new development skills, the high costs of developing for multiple platforms, and inadequate tooling. Ninety-five percent saw value in common source code for desktop and mobile applications.
While Infoworld couches the research in terms of Windows developers needing to branch out to other platforms, we note the cost of supporting Windows Phone is much, much less in terms of new training needed, new hardware or new relationships with the app store curator.
We hope therefore that the increasingly loud voice of the Windows Phone user base convinces developers of desktop apps to branch out to Windows Phone also as the path of least resistance.