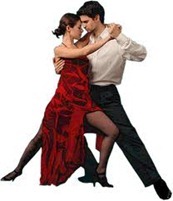 According to veteran Microsoft watcher Mary Jo Foley's trusted sources, the next version of Windows Phone 7, code named Tango, will be all about hitting new price points for Windows Phone 7 handsets.
She note:
Tango was "all about Nokia" and focused on hitting the lower-price point for Windows Phones that Microsoft and Nokia execs have been promising.
At the recent WPC 11 event Microsoft spoke at length about advances in technology allowing Windows Phone 7 handsets to reach the $100 without contract price points, an area where Nokia is already selling a large number of smartphones.
Mary Jo's contact however had a further titbit of information to share:
My contact also said the Tango release may be focused largely or even exclusively on the Asian market.
This raises the possibility of the use of resistive screens, which would certainly cut cost and would be more stylus friendly, but I suspect would be a mistake and out of kilter with the expectations of smartphone buyers worldwide.
Do our readers think Microsoft is right in chasing the low end, or would it be better to wait for current handsets to naturally come down in price? Let us know below.