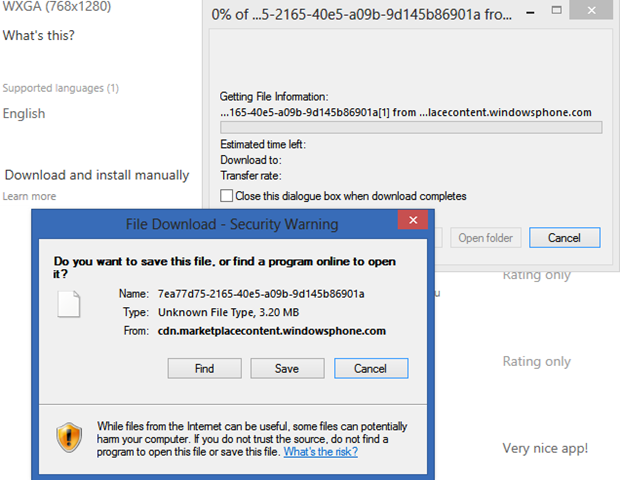 It seems yesterday's Windows Phone Store update brought more than just an expansion of the market.
A new feature which popped up is the ability to downloads XAPs to your desktop, where they can be manually copied to your SD card and then installed from there.
If a SD card has XAPs on it, the option to install it will show up in Store app under the heading SD card.
Free apps can be used immediately, paid apps with trials will install as trials and paid apps without trials will need to be purchased first.
Only the most recent version of the app will install, and older versions will be marked as incompatible.
The feature may be useful for keeping a number of apps on your card to be installed as needed, rather than cluttering up your app list, or for easily passing along apps to friends and family.
See more information about the new feature at WindowsPhone.com here.
Do our readers see a use for this new feature? Let us know below.
Thanks AbdulRahman for the tip.