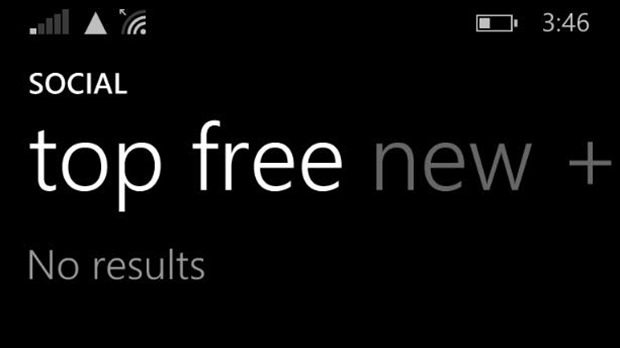 We have had multiple tips and reports of issues with the Windows Phone Store, starting some time yesterday.
Users report having difficulty updating apps, finding apps in the store, all category listings being empty, and Rudy Huyn also reports that in-app purchases are not working at present.
We have not yet had confirmation from Microsoft of the issue or of any solution, but we are currently awaiting a response.
Update: Microsoft has now issued an official statement, saying:
  We are investigating reports of these incidents.
Developers report the issue is due to Microsoft's identity API suddenly changing, and on Microsoft's developer forums Microsoft's support staff has suggested the following work-around:
We are currently experiencing issues with previously purchased Durable IAP. Engineering teams are engaged to resolve.

A couple of things that may help resolve the issue as we investigate:

Some users are prompted to "Buy" again or it may say "You already own it" and the Install button is there.

  1. If the install button is there you can re-install the IAP and the issue resolves itself.

  2.Others reported that if they have the "Buy" button and cancel out of that screen this also resolves the issues.
Have our readers run into these problems? Let us know below.
Thanks Brandon for the tip.