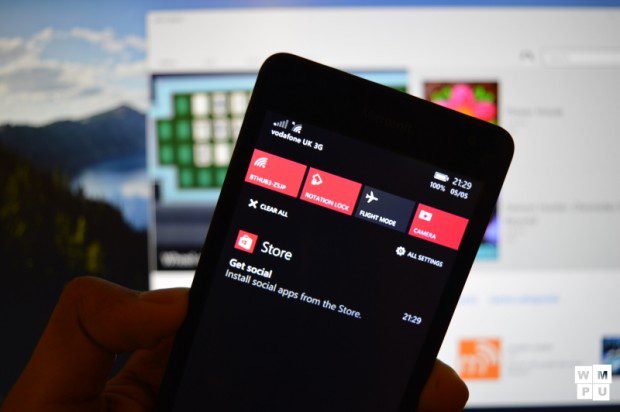 The Store app in Windows Phone 8.1 on Update 2 has just displayed the ability to prompt users to install apps via a notification. We're not sure if this is a new addition to the store app in GDR2 or an old feature that flew under the radaras we haven't experienced it before.
This is most likely a tool aimed at getting new users to familiarise themselves with the app-store of over 430 000 apps seeing as it first showed up on one of our new Lumia 640s. As the store is set to not show banner notifications by default, it is quite unobtrusive. Microsoft is planning to do something similar in Windows 10 on the desktop, displaying notifications for apps that users may want to use in the start menu, this may very well be a precursor to the Windows Mobile incarnation of that idea.
What do you think of this? Is it a little naggy and overbearing? Or is well intentioned seeing as you can ignore and dismiss the notifications without consequence.
Let us know what you think in the comments below.