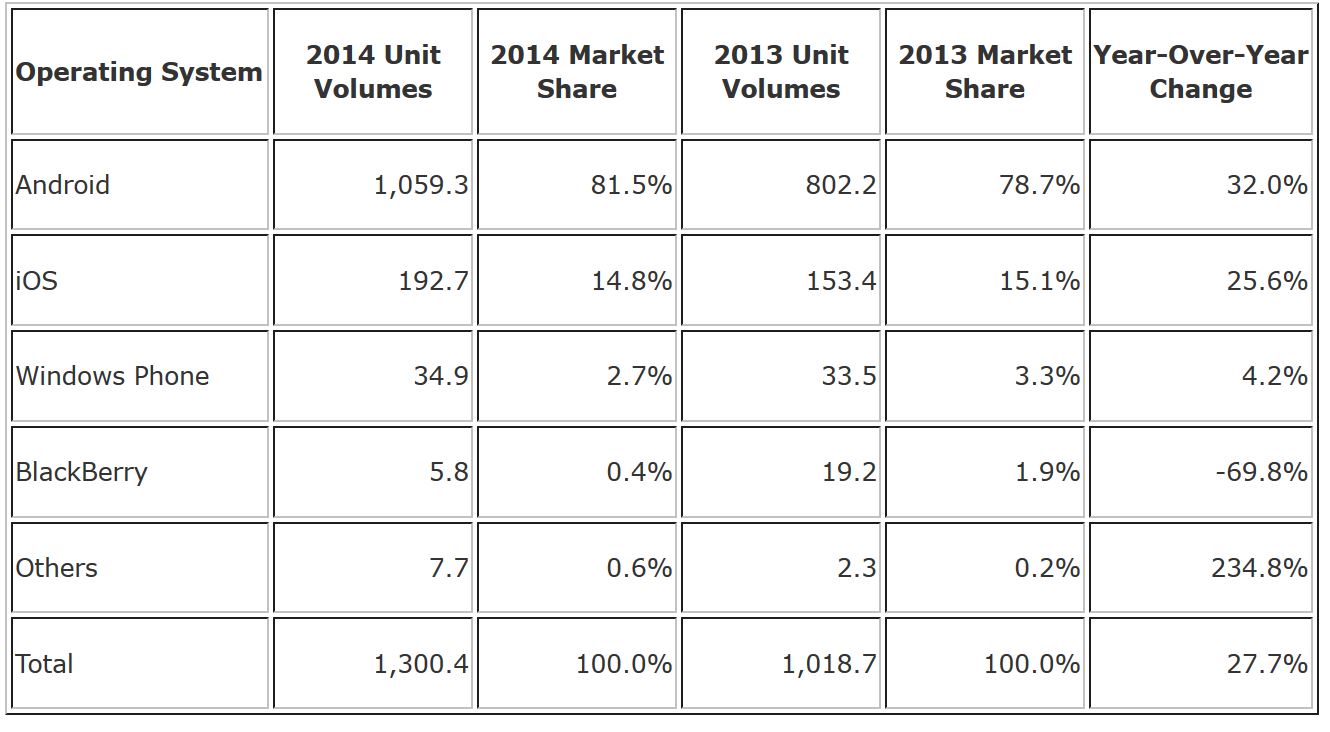 International Data Corporation (IDC) today released their Worldwide Quarterly Mobile Phone Tracker report. According to their report, Android and iOS are dominating the worldwide smartphone market in both the fourth quarter (4Q14) and the calendar year 2014 (CY14). Almost 96.3% of all smartphone shipments are Android and iOS. Windows Phone platform is getting squeezed between these platform as it saw a little growth of 4.2% YoY.
Windows Phone had the smallest year-over-year increase among the leading operating systems growing just 4.2%, well below the overall market. Having finalized its acquisition of Nokia in the spring of 2014, Microsoft relied primarily on a long list of entry-level Lumia devices to maintain its position in the market, and relied on its partners HTC and Samsung to provide cover on the high-end of the market. With the launch of Windows 10 later this year, Windows Phone stands to make a more concerted effort to return to the high end of the market.
Melissa Chau, Senior Research Manager at IDC believes that Microsoft bringing ever-cheaper Lumia devices into the market may chip away Android's dominance in the coming quarters.
In the calendar year 2014, Windows Phone shipments were at 34.9 million and 4th quarter shipments were at 10.7 million units.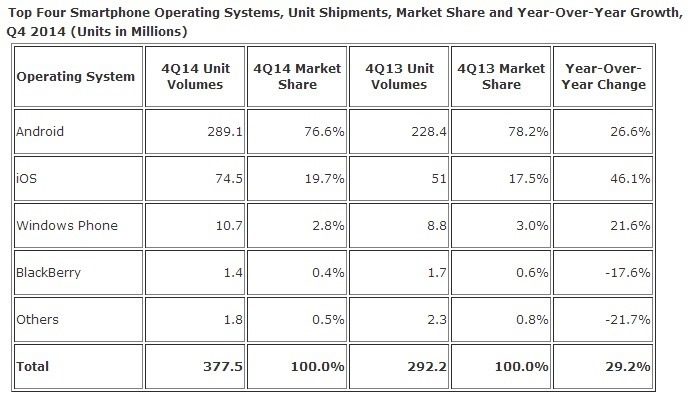 In that quarter Windows Phone's performance looks much better, possibly because the transition from Nokia to Microsoft was finally over. Hopefully it is this performance which will carry into 2015, rather than the uninspiring 3 quarters before.
Source: IDC