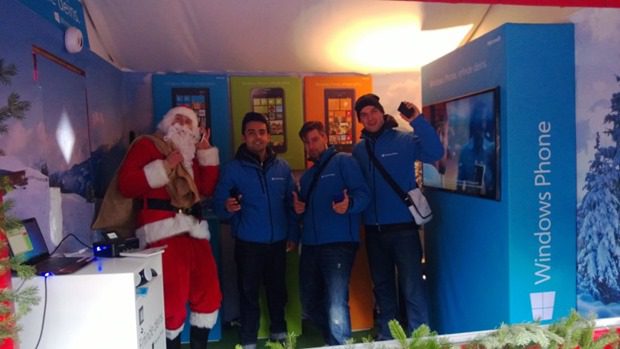 Christmas is a big deal in Germany, and so are their famous Christmas Markets.
WPArea.de reports that Microsoft has installed cabins in a number of these markets, where the company is promoting Windows Phones.  The above picture was taken at the Christmas Market in Ottensen, Hamburg, and passers-by are invited to take a closer look at the handsets and even stand a chance of winning one.
The stalls will apparently remain open through December, and will be present in a number of locations.
Read more at WPArea.de here.