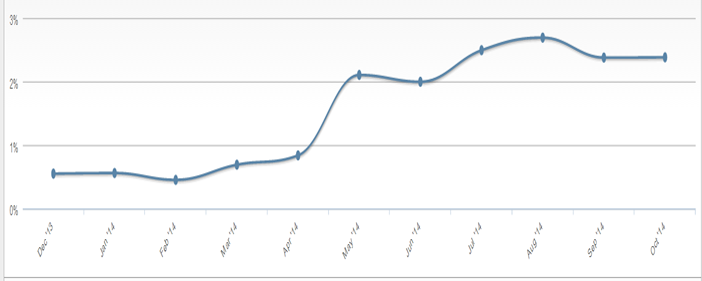 Its the first of the month, meaning its time for monthly market share stats again.
Netmarketshare's data shows Windows Phone's share seems to have suffered in the wake of the launch of the iPhone 6 and 6+, but that that situation appears to have stabilized at 2.38% of web usage.
It is of note that NetMarketShare measures just that – the web presence of an operating system, and that this may bias the numbers one way or the other, for example iOS's worldwide share is 44.23%, while in reality by device count it is much, much less.
See that chart embedded below.