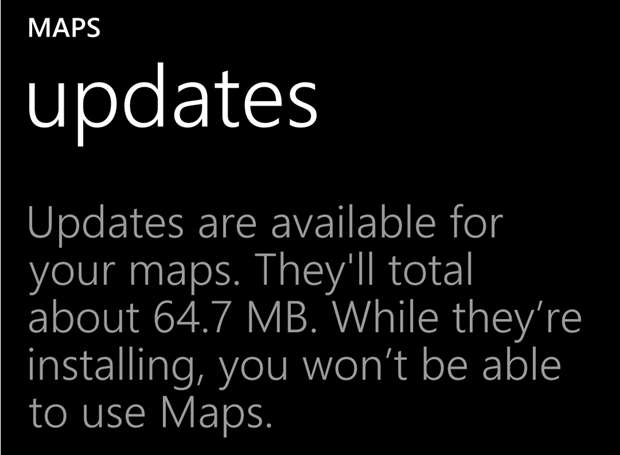 If you go to Settings> Applications> Maps> Check for updates you may very well find your maps data used by Here Maps and the Bing Maps has seen a small update adding corrections and new information.
The new data appears to be available in many locations including USA and Europe.  As Nokia uses a system which only sends updates rather than the whole maps it is likely the download will be small, so it should not cause too much of an inconvenience making sure that road is actually not one-way.
Here Maps data are owned by Nokia and are widely used in in-car navigation systems and also by numerous 3rd party GPS Navigation apps like Co-Pilot.
Via 1800Pocketpc.com