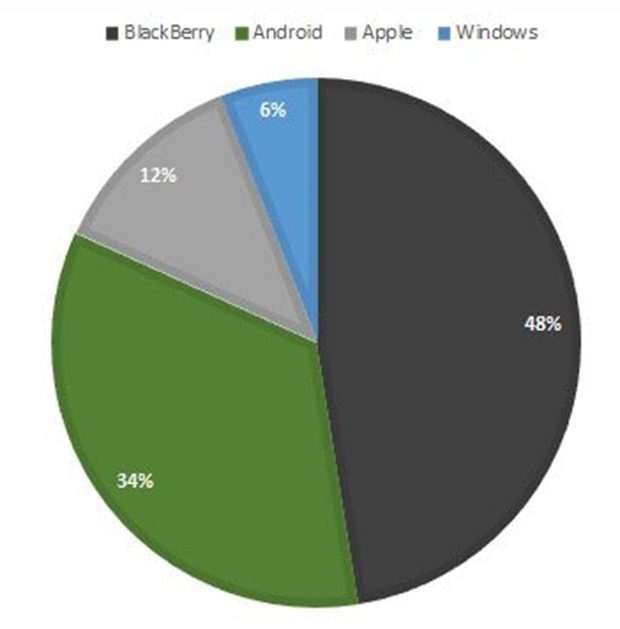 Carrier Vodacom in South Africa is unusual in regularly releasing statistics regarding market share of smartphones on their network.
In today's release they revealed that they have 377,000 Windows Phones on their network, making up 6% of the 6.4 million smartphones on the carrier.
South Africa is still unusual in being dominated by Blackberry, but this is rapidly changing as sales drop and the number of devices in circulation decrease.
 
Sep-13
Mar-14
Growth
Blackberry

            

3,100,000

         

3,030,000
-2%
Android

            

1,450,000

         

2,190,850
34%
iOS

               

650,000

            

785,000
17%
Windows Phone

               

270,000

            

377,000
28%
Total

            

5,470,000

         

6,382,850
14%
Of note is that the above numbers are installed base numbers, and that while 6% of smartphones on Vodacom are Windows Phones, market share is probably closer to the European norm of 10%.
Hopefully the introduction of Windows Phone 8.1 and a new generation of handsets will see further growth.
Via Mybroadband.co.za and NPU