During the Google press conference yesterday, they previewed Honeycomb, the Tablet/Slate optimized version of Android. They also introduced the Android Market which enables the purchasing of apps online, and having them automatically install on the phone without ever having to plug the device to a PC. The web interface also provides a way to manage apps.
For long time Windows mobile users, this may sound familiar. That is because the old Windows Mobile 6.x has a web based marketplace that does what Android Market does. The Windows marketplace doesn't offer the automatic install, but the purchased apps appear on you phone when you access the marketplace as ready to download. After the break are some screenshots of the interface.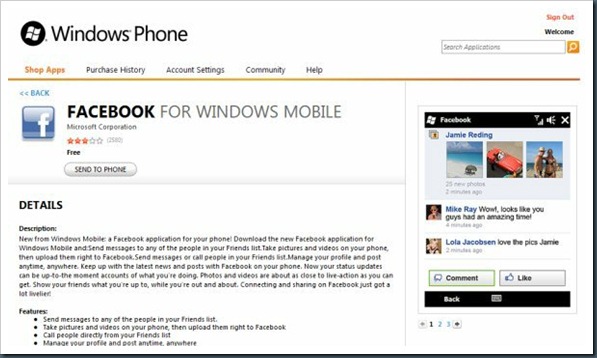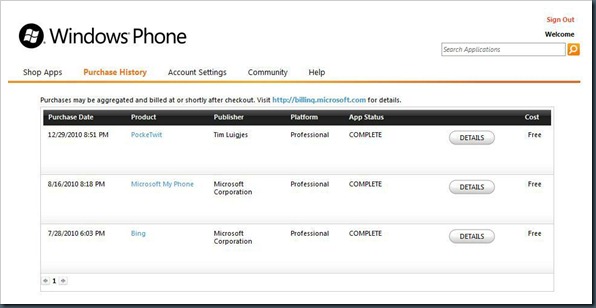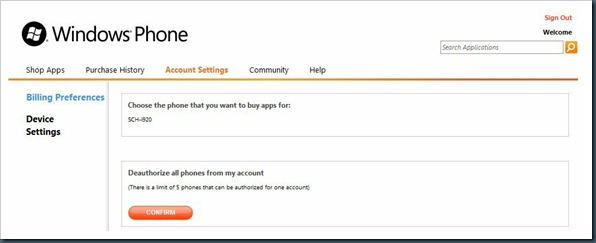 Unfortunately, you cannot do this with Windows Phone 7 devices. Hopefully, this will be part of the next update. Better yet, I hope they will merge this with MyPhone (without the ridiculous 200mb limit. Just enable the whole SkyDrive 25GB space) and add Kin Studio like features.