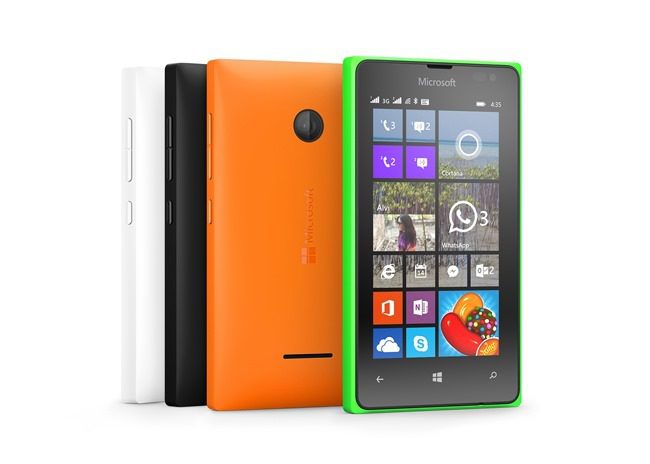 Today we reports on a survey in South Africa which shows that 7% of 2,300 students there own Windows Phones.
The survey of tertiary students found Android was the most owned at 38%, followed by Blackberry at 32%, then feature phones (10%), Windows Phones (7%) and iPhones slightly less than this.
The biggest factor for students was affordability, with iPhones the most preferred smartphone brand. However when asked what smartphone brand they will buy next, 43% of respondents mentioned Samsung, 17% the iPhone, 11% said Nokia and only 10% said they would buy a BlackBerry.
"There is a vast affordability gap between what students wish they could get and what they intend to get," said Arthur Goldstuck, managing director of  market survey company World Wide Worx, who published the research.
With price being the main determining factor for which handsets students buy, Microsoft's launch of the Lumia 435 in South Africa is very optune. The handset will be on sale for R1,149 ($93.70).
"It is clear by the unprecedented adoption of smartphones across South Africa that people want a phone that is capable of performing more than just basic tasks, at an affordable price. The advantage of Lumia remains its ability to provide an almost consistent level of usability, even with entry level devices. This performance is supplemented with great integrated offerings like Office, OneDrive and Skype," says Shaun Durandt, General Manager of Microsoft Mobile Devices, South Africa.
The handset will be available exclusively at retailer Ackermans, on Vodacom prepaid.
"Whether you're a first time smartphone owner, or just want more bang for your buck, the Lumia 435 provides everyday smart essentials at a price that Ackermans shoppers will love," says Corne van der Merwe, Cellular General Manager, Ackermans.
While Microsoft's affordability push has been rather poisonous in the west, it is clear in the developing market it is the way forward.
Via HTXT.co.za