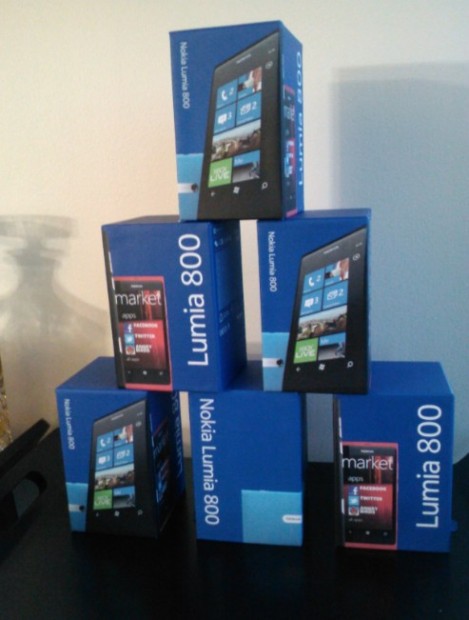 Former Microsoft Silverlight Program Manager and current Nokia Principal Software Engineer on Windows Phone 7 developer experience Justin Angel is giving away 5 Nokia Lumia 800 devices to homebrew developers. This announcement is no way related to his present and former employers, so he is personally giving away these devices.
Here is his announcement,
I'm giving away 5 WP7 Nokia Lumia 800 carrier unlocked devices to homebrew devs who need them.

My goalis to give this hardware out to devs who will use it for either:

Port existing homebrew apps/features/hacks to Nokia Lumia 800.
Create new Nokia Lumia specific homebrew apps/features/hacks.
Anything else that you can convince me makes sense.

"I want one of these free phones, what's next?"
Respond to this forum post with the following information:

What will you use the Nokia Lumia 800 for? (see the aforementioned list of goals)
Up to 3 links (+ explanation) showing that you have the previous experience required to meet your development goal.
Anything else you think will help you get one of the Lumia 800 phones.
Hope we see some awesome homebrew apps in the near future. A good initiative by Justin Angel.
You can find more details at XDA-Developers forum.