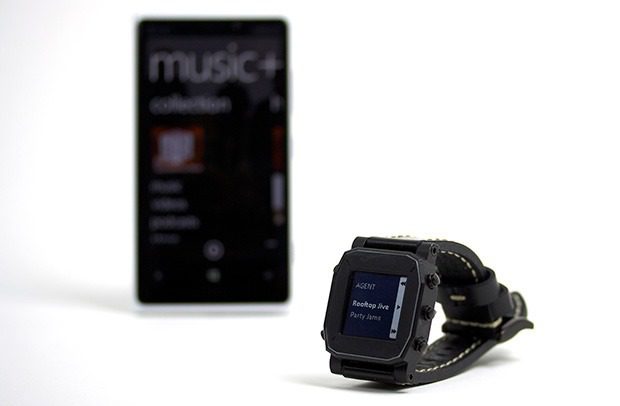 Secret Labs's Smart Watch project, which will be the first to support Windows Phone in addition to iOS and Android, has hit its funding goal of $100,000 in around 10 hours, significantly less than the 30 days the company allowed itself.
The company, who is behind the Netduino kit, has pledged to create a smart watch designed from the ground up to be powerful with long battery life, with strong support for a safe developer environment based on Microsoft's .Net Micro Framework.
They intend to support Windows Phone using the available Bluetooth profiles, including the hands free profile and the AVRCP and also using Bluetooth Serial Port, and have already done extensive testing using a Nokia Lumia 920.
The fund raising still has another 29 days to run, and the company intends to use the additional funds to hire additional staff, improve documentation and otherwise speed the process along.
The success of the project is evidence of a hunger from the Windows Phone community for support for their chosen OS, and we have seen this play out in the VLC Kickstarter before, who also raised well above their target due to support by the Windows Phone community.
Other entrepreneurs should take note – this will not work for every piece of tat, but if you are developing a quality product you may be selling your fund raiser short by not supporting Windows Phone – we want your gadget to work with our phones, and we are willing to pay for the privilege.
At present there are still nearly 2000 spaces left over to get the $250 watch for $149, for shipment in December, so if you still want to get in on the deal or want to read more see their Kickstarter page here.