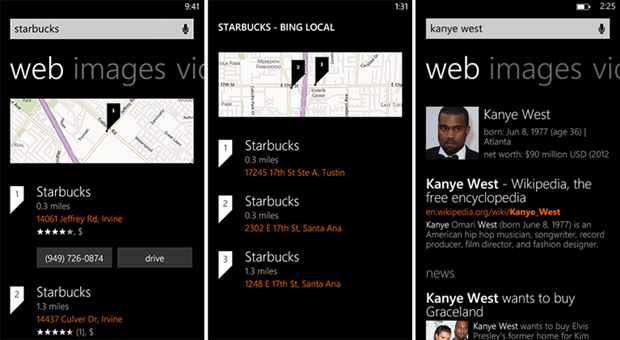 Microsoft has tweaked the Bing Search app in Windows Phone, cutting down the 4 tabs (web, local, media and shopping) to just Web, Images and Video, and the service now tries harder to guess the context of the search.
A search for Starbucks for example will now automatically present a map in the web interface, while a search for a celebrity will present news-related searches, and a game will produce a product card.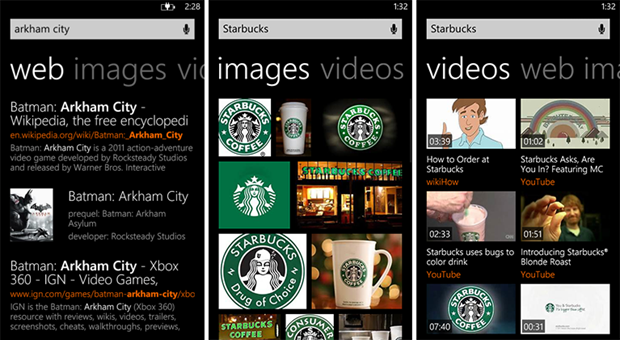 Microsoft has also separated the Media tab into Images and Video, and the thumb nail for the media are now a lot larger.
As is usual with Bing, it seems these improvements are US-only and have not been reported elsewhere.
Update: According to WPC Microsoft says:
"We can confirm that people will now see a refreshed experience when they use Bing on Windows Phone 8. The updated experience is rolling out gradually and will be available globally on all Windows Phone 8 devices in the coming weeks."
So who knows, maybe it will come to the rest of the world after all.