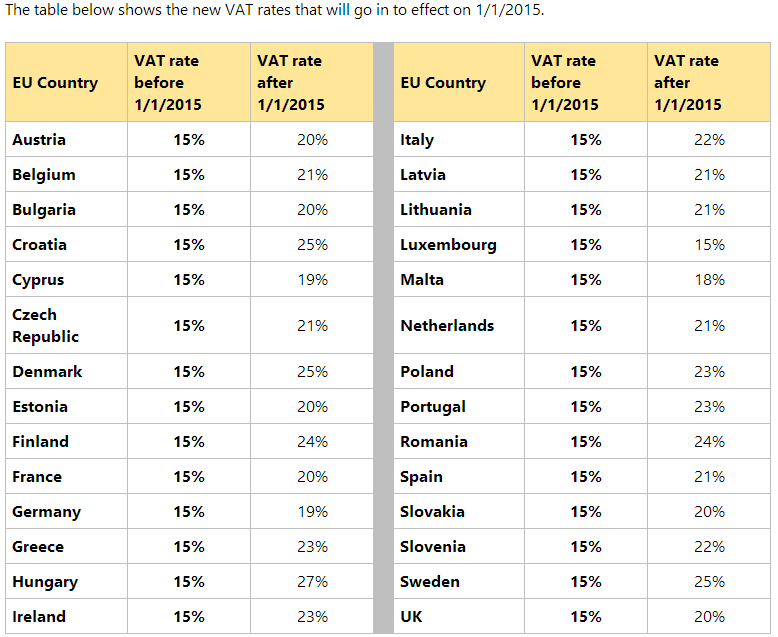 Europe is one of Windows Phone's biggest markets, but it seems developers will soon see a significant drop in their income from the sales of apps in the region.
Microsoft is implementing changes in the European VAT rates they charge, moving it from a flat rate of 15% to country-specific rates, none of which are less than 15% and most more than 20%.
The change take effect on the 1/1/2015, and Microsoft suggests developers may want to look at their pricing to compensate, hinting not so subtly that developers may want to increase their prices in some markets, saying "you may want to start thinking about how this change could impact your EU pricing decisions. "
The move appears to be related to moves by European governments to prevent tax avoidance measures used by multi-national companies, which has seen those companies based in places like Luxemburg or Ireland with low tax rates, while earning income from countries with higher rates.
Do our readers support these moves?