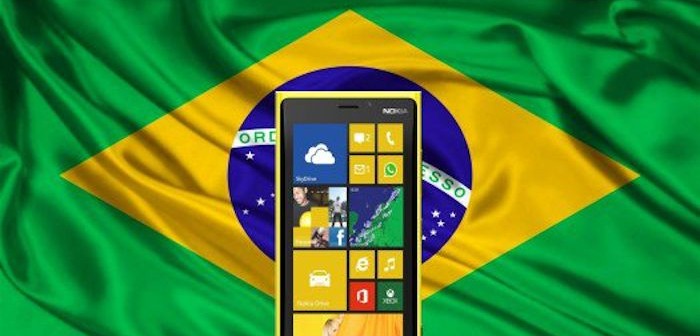 Morale in the Windows Phone world is not great at the minute, possible due to the lack of an inspirational device and intense competition from other mobile operating systems.
It does however help to know that for many markets Microsoft Mobile's "affordable flagship" strategy is just what the doctor ordered.
Brazilian Windows Phone user SagaCult writes on Reddit:
I live in Brazil and thought I'd share how crazy popular Windows Phone is becoming here

 

I live in big, developed city, where most people own smartphones and it's crazy how many WP devices I see around. Obviously you'd expect budget phones to be popular in economies that aren't very developed yet like Brazil's. But whereas people with low income were mostly buying cheap ass Android phones from 2010 – 2013, this past year I've seen WP explode. Whenever I strike up conversation with someone that uses WP, everyone agrees that low end Androids are utter shit. To have the smooth experience of Windows on an affordable smartphone is a godsend to low income people around here.

I've seen a couple of articles on Brazilian tech blogs reporting that these low end WP that Microsoft keeps shipping have become a golden opportunity for the lower classes (who never got to have cool technology) to have their first smartphone. These are people who disliked the dozens of cheap Samsungs for being too slow, bloated and confusing and are now getting to become loyal WP fans.

More importantly, the carriers are pushing these phones like crazy. My 70 year old dad can afford to buy whatever smartphone he wants, but he's been adamant about not cluttering his life with gadgets that he never felt he needed. Until one day he surprised me with a 635 that some carrier person showed him when he went to a store to change his address. He was convinced because it was, you guessed it, "cheap and easy".

Anyway I just felt like reporting the status of the platform in a different market than US/Europe. If Brazil (200m people and a growing economy) is anything to go by, we have good reason to be optimistic about the future. The question is, can WP survive if it doesn't somehow get as popular in the US?
Is this the experience of our other Brazilian readers? Let us know below.