Microsoft and Core77 has announced a Windows Phone app design contest.
 Core77 challenges you to push the boundaries of productivity by designing an app for Windows Phone that not only allows you to work anywhere, but also rethinks how to get things done in our mobile (phone) world.

You conceive of it, design it, and present it, you'll retain all rights to it. 5 winning designers get an App Development Deal, Windows Phone, Xbox 360 with Kinect, & App Hub subscription. 100 finalists receive an App Hub subscription and 25 semi-finalists also get a Windows Phone.

Whether you're in the office or on the road, your phone's always at work.
The 5 winning designers will get the following awards,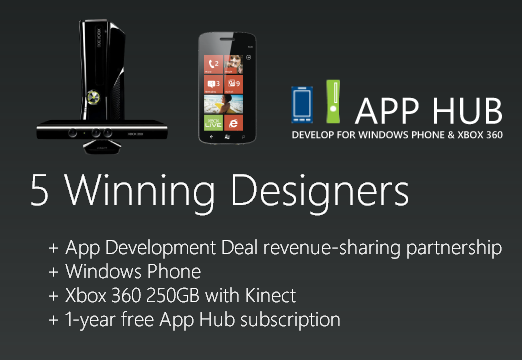 Apart from the above 25 semi-finalists will get a Windows Phone device and a 1-year App Hub subscription and 100 finalists will get 1-year App Hub subscription for free.
See more details on this contest here.