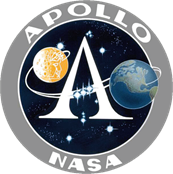 There has been a lot of talk about Windows Phone 8 and "Apollo", but what is it?
Microsoft's Windows Phone team has been keeping the details under tight wrap. In fact, most of the information we know about Windows Phone 8 came from Pocketnow's leak in February.
To get an idea of what Windows Phone 8 really is, I talked to a few Microsoft's employees.
I am sure that many of us were disappointed that Microsoft didn't announce "Apollo" at Mobile World Congress 2012. Windows Phone 7 was announced at Mobile World Congress 2010 and "Mango" was announced at Mobile World Congress 2011, so why should "Apollo" be any different?
Inside the Redmond campus, there have been talks after talks about how "Mango" has been announced too early. According to them, after the announcement, the time to market for Mango was too long. As a result, competitors (namely Google and Apple) was able to anticipate every move that Microsoft made and months later when Mango was finally release, it wasn't as big of a threat to Ice Cream Sandwich and iOS 5 as Microsoft has hoped.
Microsoft does not plan to repeat that mistake. In fact, we can all expect Microsoft to officially announce Windows Phone 8 when the near final Windows Phone 8 SDK is release.
With what we know about Windows Phone 8, the switch from Windows CE kernel to Windows NT kernel is perhaps one of the worst kept secret. Why is Microsoft making the switch in the first place?
To share the most components with Windows 8 is the most common answer, but this is not half of the story. In fact, it's not even the most important reason. Windows CE was originally designed for low power processor and small memory footprint. With newer phones shipping with multi-core processors and gigabytes of memory, Windows CE no longer provide the advantage it once had.
Microsoft has been struggling to add hardware support to the aging Windows CE kernel and this is the reason Windows Phone lag behind other mobile operating systems in term of hardware support. This is something Microsoft has long anticipated and why Microsoft developed Windows 8 for ARM. Windows 8 for ARM supports a wide range of ARM processors and is optimized for multi-core, something Windows Phone 8 will directly inherit.
Notably, Windows Phone 8 doesn't just share the kernel with Windows 8. Rather, Windows Phone 8 is a special edition of Windows 8 for ARM that is optimized for the small screen. This means that Windows Phone 8 development schedule is directly tied to those of Windows 8 for ARM and we can expect both to be release during the same period.
Don't expect the initial wave of Windows Phone 8 handsets to run on quad-core Tegra processors though. Although Windows 8 for ARM supports an array of ARM processors, the initial release of Windows Phone 8 will be heavily optimized for the Snapdragon processor (specifically the MSM8960). But thanks to the new kernel, we won't have to wait a yearly cycle for new hardware to be supported.  Nokia has prioritized Windows Phone's support for NovaThor processors from Nokia's favorite supplier, ST-Ericsson. Samsung has also insisted that Microsoft add support for its own Exynos processors. We can expect support for those processors soon after.
The user interface in Windows Phone 8 will not significantly differ from those of Windows Phone 7.5 although Windows Phone 8 will add a host of new capabilities. (There will be no desktop view) Users who regularly use Windows Phone 7.5 regular will be more than familiar with Windows Phone 8. Unfortunately, not much is spoken about the new capabilities in Windows Phone 8 and Microsoft is hoping to keep silence to thwart the competitors.