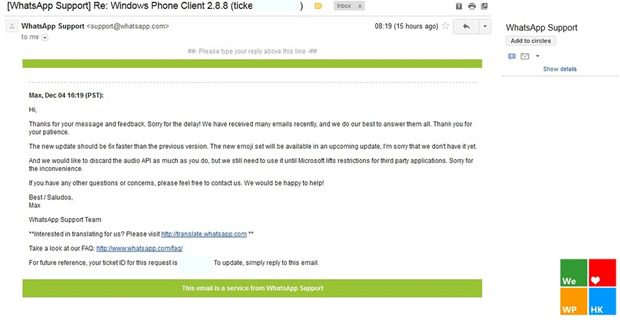 WhatsApp is not available for Windows Phone 8 yet, and an impatient WLWP reader emailed the company to ask what the hold-up was.
They received the helpful reply above.  While the support staff could not say when the software would become available, they did say the new version would be 6 times faster than the current software, and would sport new emoji.
They also said the company will continue to use the background audio API to keep their app active in the background, but would ultimately wish for Microsoft to make other methods for running in the background available.
Read more at WeLoveWP.hk here.