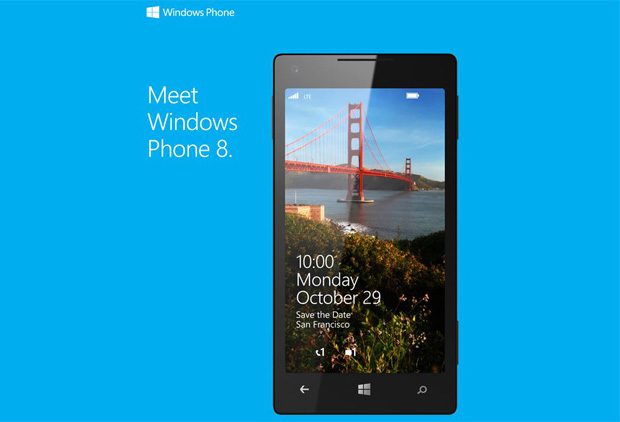 Microsoft has sent out invites for the Windows Phone 8 launch event, which will be held in San Francisco on October 29. Microsoft is expected to finally reveal all of the new features in Windows Phone 8 at this event.
While Windows Phone 8, codenamed Apollo, was first unveiled at the Windows Phone Summit back in June, most of the new consumer-facing features have been kept under lock, with only leaks of the SDK providing us further glimpses of the new OS – even as Samsung, Nokia and HTC have all introduced their Windows Phone 8 devices since then.
As the event takes place one day before the start of the BUILD developer conference on October 30, a release of the final Windows Phone 8 SDK on the 29th or 30th is very likely.