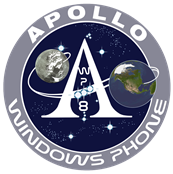 The Windows Phone Summit is starting in 2 hours, and I thought it would be good to review once again all of the rumours over the last 12 months about the new OS.
The summit starts Today at 9AM PDT. Check your time zone:
06:00AM – Hawaii
08:00AM – Alaska
09:00AM – Pacific
10:00AM – Mountain
11:00AM – Central
12:00PM – Eastern
01:00PM РṢo Paulo
05:00PM – London
06:00PM – Paris
08:00PM – Moscow
01:00AM – Tokyo (June 21st)
02:00AM – Sydney (June 21st) (via WPGeeks)
It will be Live Streamed here and we will be running our own Live Blog from our man on the site.
We are also making a game of it – see further down.
Below is is a table with all of the rumours divided in those that are (near) certain, due to repeated confirmation from variety of sources, those that are very probably because they make so much sense, and those that are more tenuous due to only having one source and no corroboration.
The Windows Phone Summit will be Live Streamed here and to make the stream more entertaining we have also created a Buzzword Bingo game.
To make things more interesting, the first person to email us with a completed game (5 in a row) will win $100 paid via Paypal. Send a screen shot or photo of your card to editor  AT  WMpoweruser  .  com . All our decisions are of course final.
Is there anything we missed in the round up? Let us know below.