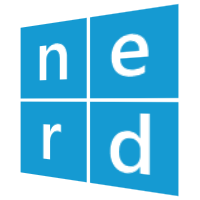 His self-appointed retirement from leaking Microsoft rumors later this month is apparently not stopping the MS Nerd from revealing some new tidbits concerning the upcoming Windows Phone 8 "Apollo" release in a series of tweets today.
He sheds some light onto Nokia's WP8 devices, which will include a PureView flagship (albeit with the Nokia N8's 12 megapixel sensor) with a ClearBlack 1280×720 display destined for Verizon, and a QWERTY landscape-slider with a traditional 4″ WVGA display set to arrive on Sprint. The rather interesting part here, however, is the chip these devices are supposed to be running on: the MSM8960, part of the Snapdragon S4 family. For readers unfamilar with Qualcomm's product range, the S4 is the second generation dual-core Snapdragon that can also be found Android devices such as the AT&T version of the HTC One X; despite only sporting two cores, its CPU performance is actually comparable to – if not better than – the quad-core Tegra 3 from Nvidia, whereas its GPU performance falls short.
As for the other two major US carriers, MS Nerd claims that T-Mobile will get an HTC device for launch while AT&T is getting two Samsung devices.
Regarding hardware partnerships, Lenovo and ASUS are said to be joining the likes of Nokia, HTC and Samsung as Windows Phone OEMs, whereas there's "no sign" of LG, Dell or Acer. Considering the latters' spotty track record – LG's refurbishing of a first-gen device under a designer brand name, Dell's failed execution of what seemed to be a great portrait slider, and Acer's low-end second-gen offering – that doesn't seem entirely unlikely, although we would still take this with a grain of salt. On the other hand, the notion of Lenovo and ASUS as new hardware partners is much more plausible and corroborates earlier rumors.
So, what do our readers make of this? Is the strategy of seperate flagship devices for each US carrier sustainable?
Source: MS_Nerd (Twitter), (2), (3), (4)