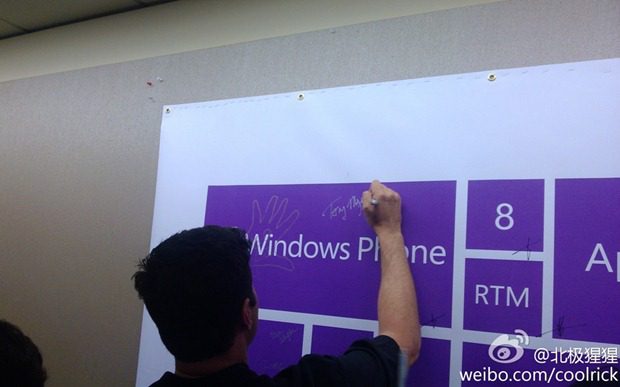 LiveSino.net reports that a Microsoft team member has tweeted these pictures on Weibo of the Windows Phone team signing off the RTM Signature Edition of Windows Phone 8 (the top picture shows Terry Myerson, Corporate Vice President, Windows Phone Division), meaning the software is finally ready for final integration by OEMs.
There is no way of knowing if this is on time or late, but it does mean the software is now feature complete, with no further feature additions likely except by OEMs, and that OEMs only have 5-6 weeks left before the rumoured launch date to complete the final integration with hardware and get phones flashed with the completed OS out of the door.
Are our readers relieved that all the RTM delay rumours can now be put to rest? Let us know below.
Thanks PictureSpan for the tip.