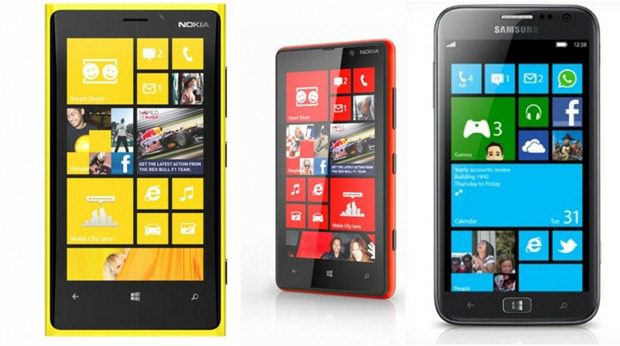 Digitec Switzerland has put up pre-orders for the the Nokia Lumia 920, 820 and the Samsung ATIV S.
The Nokia Lumia 920 is listed at CHF 749 ($793 or € 618) with a arrival date in Mid-October.  The Nokia Lumia 820 is listed at CHF 639 ($ 687or €536) with a delivery date in mid-November while the Samsung ATIV S (16 GB) is listed at CHF  699 ($740  or €578 ) without any delivery date.  The Lumia handsets are available in Yellow, Red, Black and White.
The handsets will be compatible with Orange, Sunrise, and Swisscom, and will be available with subsidy with these carriers.
Swiss handsets tend to be somewhat more pricy than elsewhere, so prices should be lower in the rest of Europe.
The the Czech Republic the Samsung ATIV S is being offered for 15 495 CZK ($807, 631 Euro), while the Nokia Lumia 820 is on pre-order for 12 495 CZK ($651, 508 Euro) and the Nokia Lumia 920 is up for 14 995 CZK ( $781, 610 Euro) at Smarty.cz.
PhoneHouse.se also has the Lumia range on pre-order, with the Lumia 920 costing 5799 Swedish Krona ($877)and the Lumia 820 costing 4499 Swedish Krona ($680).
Thanks MarcXW,Cenek and Jonas for the tip.