Its always nice to see Windows Phone get some mainstream attention.  The latest is a brief mention of a new GDR3 feature of Windows Phone – Driving Mode.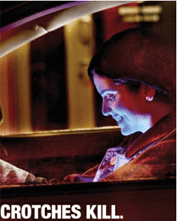 The feature works to ensure a distraction-free environment by blocking calls or text when your phone is connected to your car's Bluetooth car kit.
There has been a loud call in North America for this feature, after distracted driving has been called the number one cause of deaths by driving, exceeding drunk driving and to blame for 30% of highway collisions. There has even been calls for those who text and call drivers knowingly to share criminal liability for accidents caused by such calls.
Unfortunately however it is unlikely this feature will get much use, due to lacking significantly in sophistication, primarily by not including a call filter to let calls from VIPs such as work or family through.  Although such a    filter would not block 100% of calls, it is unlikely drivers would not want to receive calls telling them where to pick up a loved one for example.
See the clip embedded after the break.
Visit NBCNews.com for breaking news, world news, and news about the economy
Thanks Mark for the tip.