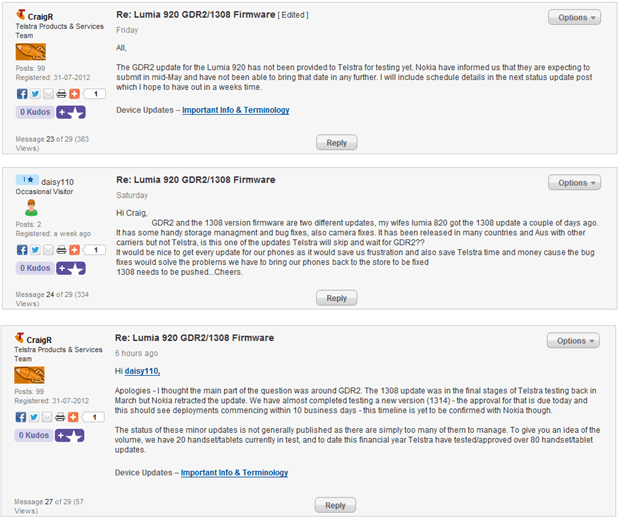 Here's an interesting titbit courtesy of Telstra customer support.
According to CraigR from the Telstra Products and Services Team the GDR2 update for Windows Phone 8, which is expected to bring a host of minor goodies, including FM Radio support and double tap to activate, is set to go into carrier testing in Mid-May, at least in Australia, which normally means the update will be pushed out around 3 weeks later.
He also mentions that the 1308 update, which caused battery problems, were retracted by Nokia in favour of the 1314 update, which presumably fixes the issue.
Of course it may be that Telstra will be getting the update after everyone else (not an uncommon situation), which may mean we will see the update hit our handsets even sooner.
See the thread on Telstra here.
Thanks Rami for the tip.