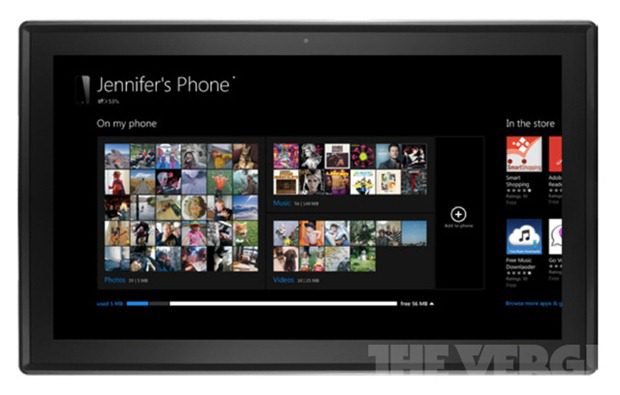 The Verge is on a tear today, and have just revealed the Windows Phone Companion app for Windows 8.
The app will replace the Zune Desktop app and will be a Modern UI app which will be installed automatically when a Windows Phone 8 handset is connected to a Windows 8 PC.
The app will provide quick access to photos, documents, music and video on the Windows Phone, allowing users to import and export data easily.
The app should arrive in the Windows 8 Store by Late October.
Via Verge.com