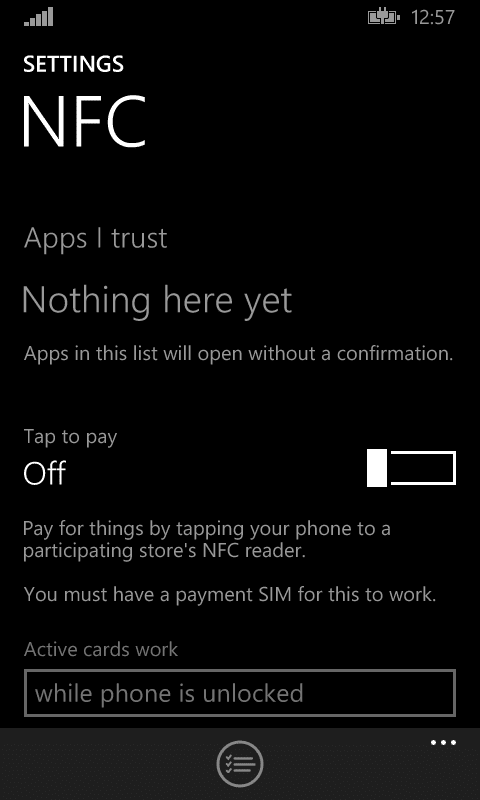 Windows Phone Lovers have posted some more Windows Phone 8.1 screen shots, and it reveals a feature which will finally make NFC tags useful.
The settings page for NFC now includes the ability to specify certain apps as trusted.  NFC tags which activate those apps will now open without the annoying confirmation notification which has resulted in absolutely no time being saved from using NFC tags.
The implementation is interesting however, and I would have thought specifying certain tags as trusted would have been more secure than specifying apps as trusted receivers of NFC content.
What do our readers think? Let us know below.