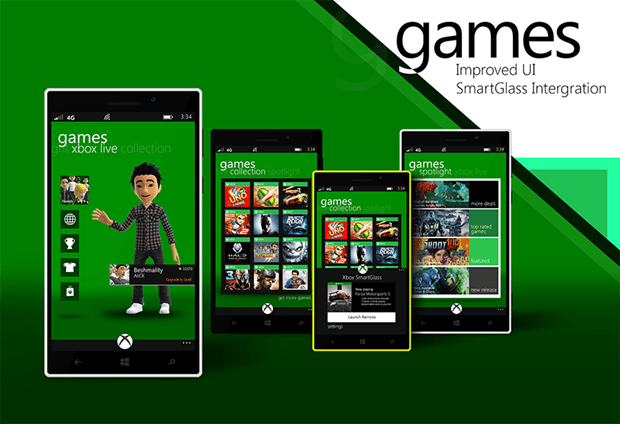 WPLeaks has clearly opened the faucets wide, as they have just leaked another Windows Phone 8.1 image.
This one shows the Games Hub, which will feature more prominent SmartGlass integration, and like the Xbox Music hub will be promoting new games more aggressively in the Games Spotlight.
The games collection will now also be presented as a grid rather than a list as at present.
The Smartglass integration likely also gives us a look at what actionable notifications in Windows Phone 8.1 will look like.
What do our readers think of the changes? Let us know below.