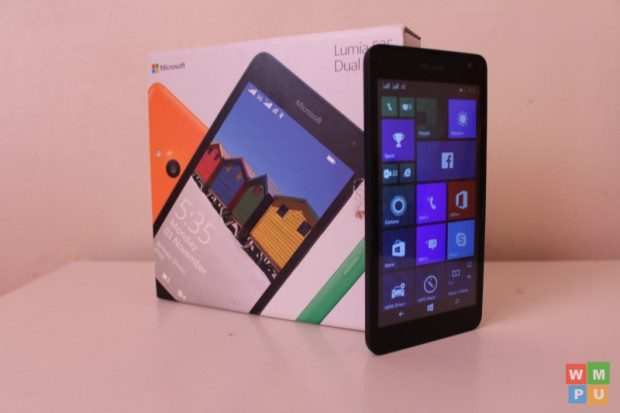 UPDATE: The latest update isn't actually GDR2 and it could be an update to fix the Lumia 535's touch sensitivity issues.
Regular readers will know Microsoft had planned 2 updates for Windows Phone 8.1 in 2014, but in the end only managed one.
Nevertheless, Microsoft did develop Windows Phone 8.1 Update 2, with the improved software now shipping on the Lumia 640. According to rumours, the software is not set to come to existing handsets.
That makes today's news very interesting, with windowsphoneapps.es reporting that the new firmware for the Lumia 535 has shown up with what appears to be WP8.1 Update 2.
Version 02063.00000.15114.43004 of the firmware is now available on Navifirm and can be installed by those who don't mind hard resetting their devices.
WP8.1 Update 2 brings such goodies as Bluetooth keyboard support and improved settings layout, and its appearance on the Lumia 535 suggests it may become available on other handsets also.
Read more at WindowsPhoneApps.es here.