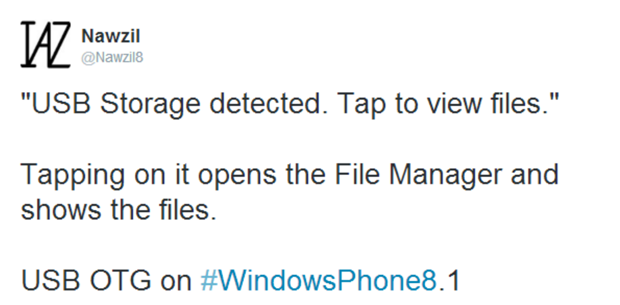 Ex-Microsoftie Nawzil has claimed on twitter that Windows phone 8.1 will support USB Mass Storage devices, and will be able to manipulate the files on the device using a File Manager.
The feature will work via USB On The Go (OTG) and will presumably require a cable like the one pictured right.
In theory a full USB OTG implementation would support cameras, USB Flash Drives, Mice and Keyboards, but I suspect we should not raise our hopes too high.
Is this a feature that excite our readers?
Thanks John for the tip.