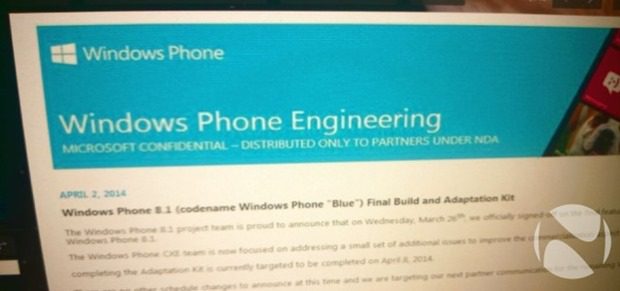 There has been quite a bit of confusion around the readiness of Windows Phone 8.1 for its eventual release, with some saying it RTM'ed on March 26th and others saying it will only be ready on April 8th or 10th.
It turns out everyone was right, according to a letter shown to Neowin.net.
According to the letter the software did indeed RTM on the 26th March, but Microsoft's developers were still working on the 'Final Adaptation Kit build', intended to address "a small set of issues to improve the commercialization aspects of the product."
The work is expected to be finished on April 8th and will then reach OEMs on April 14th, to be flashed to devices for release at the end of April or Early May, and of course to be sent out to "developers" for preview, supposedly before the end of of month.
The information makes it clear that Microsoft has been cutting it pretty close, and we hope no major featured had to be left on the cutting floor to meet their deadline.