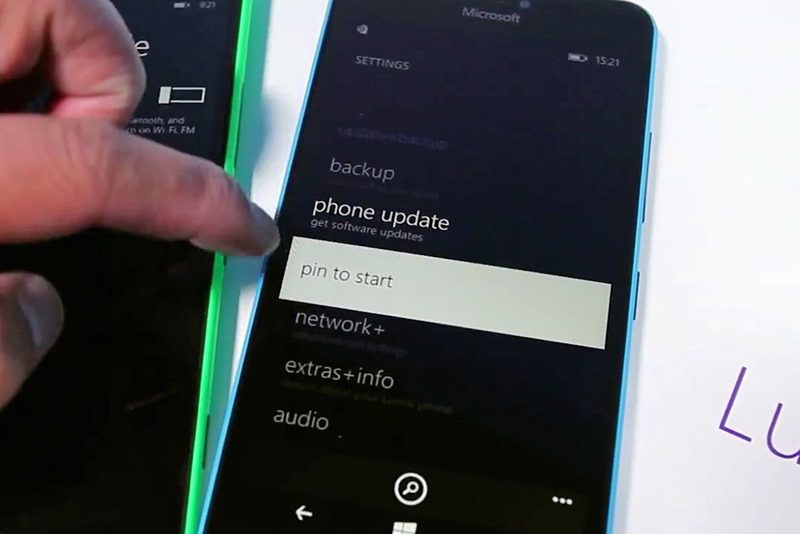 While we are all waiting for Windows 10 Mobile, Microsoft has quietly been adding long awaited features to Windows Phone 8.1 GDR2 and not telling anyone about them.
The headline feature was of course Bluetooth HID keyboard support, and we know that they re-arranged and grouped settings somewhat, but we missed one of the best new features – the ability to finally pin some individual settings to the Start screen.
This means for example if you obsessively check for phone updates you no longer need to tap settings, scroll and scroll and then tap on Phone Update, but can rather pin the setting at the top of your start screen.
The news makes us wonder what other goodies GDR2 conceals.