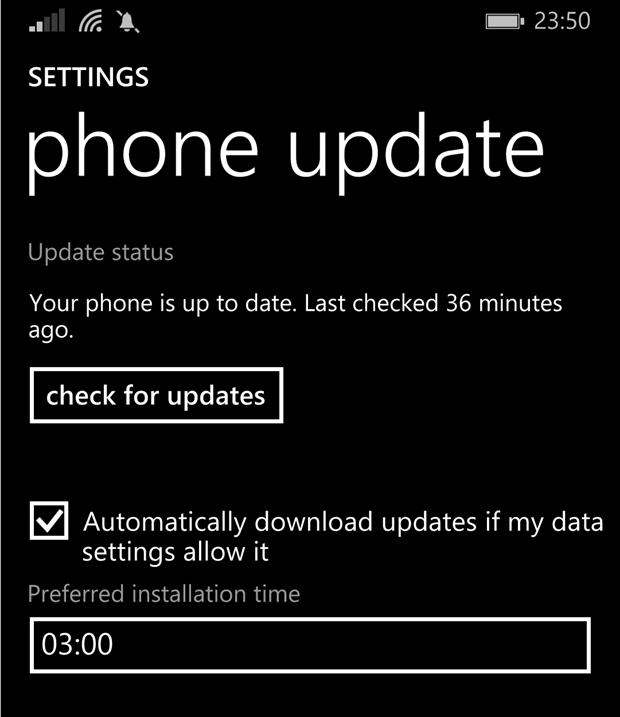 The newest build of Windows Phone 8.1, Build 14203, has few obvious new features, but one which drew quick attention was the ability to specify when the OS should install automatic updates, with the default being 3 am.
The feature is important as your phone is normally incapacitated during the installation process, and despite Microsoft's claim that it will normally take 5-10 minutes, it often takes a lot longer.
The feature opens up the possibility of Microsoft pushing out an update and users waking up to a new version of the OS without even realizing it, which is in some ways a pretty cool feature.
Have our readers noticed anything else new? Let us know below.
Thanks Robert for the tip.