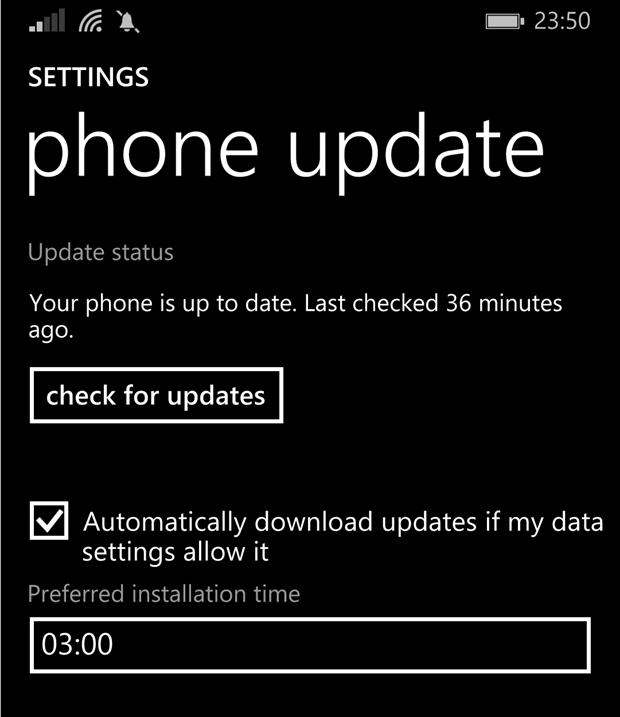 Here is another great item to add to the WP8.1 Build  14203 changelog.
Microsoft's Windows Phone 8.1 Update History page indicates that the latest build of the OS will now automatically download OS updates to your microSD card if your internal storage is full, with the site saying:
Install updates when you want by scheduling them for a time that works best for you. And if your phone supports SD cards, it will now detect if you're running low on space when updating and use the SD card. (Scheduling an update is available after updating to build 8.10.14203.206. Support for using your SD card for updating your phone depends on your phone model and manufacturer.)
This is particularly great news for phone shipping with as little as 4 GB of storage, and makes the process even more unattended.
See the rest of the WP8.1 Build 14203 changelog here.
Via NPU