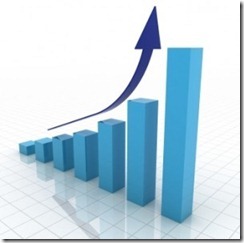 Its Friday evening again, and time to once again look at the current state of Windows phone 7,
Since last week's post, the number of monthly active users of the integrated Facebook functionality increased from 139,877 to 180,786, an increase of about 41,000 and significantly better than the 5000 increase from last week.
In terms of apps, we are now close to reaching the 4000 mark, with 3846 apps in Marketplace, a 500 increase from 3,340 last week.
Microsoft has also announced that there is now around 18000 registered Windows phone 7 developers, and increase from 15,000 prior to the US launch.
I know some readers do not like the numbers examined, but any competent developer or journalist could do the same in any case. I personally find the momentum, if not the actual numbers themselves very encouraging, and look forward to crossing the million mark in a few weeks. Even analysts are calling the launch, limited as it was, a success.
Its clearly a marathon, not a sprint.