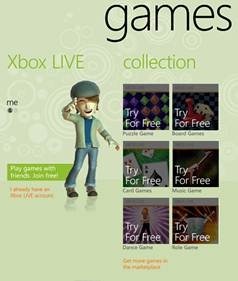 Ozymandias, part of the Windows Phone 7 team, has written about part of the Xbox Live experience on Windows Phone 7.
The process would involve signing in with your Xbox Live ID, or interestingly being able to create a free Xbox Live account with a simplified sign up process that will only ask your date of birth and country of origin, and then will further allow you to create and edit your Xbox Live avatar directly on the device itself.
At this point the user will be taken back the games hub, where they will be able to view achievements, browse game invites and requests and start buying games.
For more on the process, read Ozymandias's blog here.