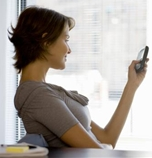 In an interest twist it seems Bing Voice search on Windows Phone 7 is making Kinect's voice command features improve rapidly.
Ilya Bukshteyn, senior director of Microsoft Tellme, has been speaking to Geekwire, and says this is due to the diverse set of utterances being fed into the Tellme voice recognition services, which is the cloud service behind all Microsoft's voice efforts, via Bing Voice Search on Windows Phone.
With a larger collection of data to work from, the unified system can learn more quickly.
"There's only so much you're going to learn from a lot of people saying "agent," or a limited set of words. The thing that's so cool with Bing voice search is that you would get a really diverse set of utterances, and we saw that really take off."
"We've seen more improvement in the last 18 months to two years than we saw in a decade before that," Bukshteyn said.
"Across the industry, anywhere from 25 to 30 percent of mobile search are now done using voice. The interesting thing for us is that on Windows Phone, we actually much higher, and we attribute to that to speech becoming core to the user interface (in Windows Phone)."
Voice command via Tellme is expected to be built into Windows 8, and will of course benefit from the data generated via Windows Phone.
So next time your friends comments how great voice command is in Kinect, be sure to take credit for making it that much better with Windows phone.
Read more at Geekwire.com.