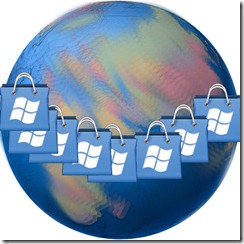 Its 2009 all over again, with the Windows phone 7 marketplace not available to everyone in all countries.
Then we needed Marketplace switcher, but Jonne Eilimö from esphoneblog.com, who is in Finland, has discovered a simple way to access from outside the 17 countries (Australia, Austria, Belgium, Canada, France, Germany, Hong Kong, India, Ireland, Italy, Mexico, New Zealand, Singapore, Spain, Switzerland, United Kingdom, and United States) currently supported.
The process involved setting your location to one of the supported countries both on your device and in Zune.net, and registering your credit card with your real address but a fake post code local to the country you pretended to come from.
A warning though is that one this change is made, Microsoft does not have a method to change your location in the future again.
For full details of the procedure read Jonne's post here.