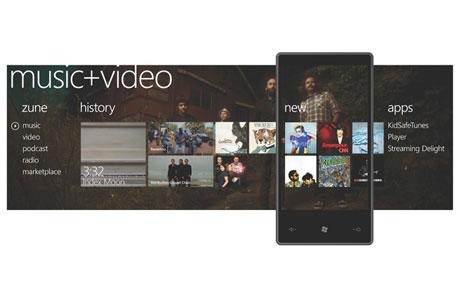 Pocketnow are at GDC, and have posted some bits of Windows Phone 7 info today.
They note that Windows Phone 7 has been designed with OLED screens in mind, explaining the predominance of black (which is power-saving on OLED screens) in the UI and minimalist UI, for example in the calendar app.
Talking about the PIM, they also note that Pocket Outlook will now finally load pictures automatically, and will allow pinch to zoom and scrolling and HTML rendering without any special measures, making for a much better user experience. In the hubs, content will be preloaded when possible, meaning even screens with online content, such as the photo hub, will load instantly.  This setting will be optional however for those without a data plan. Start page tiles will be either square or rectangular and can be re-arranged via press and hold.
Lastly, they mention that Windows Phone 7 will support 2 screen sizes and resolutions but only one aspect ratio, which will make resolution-independent applications simple to support over the whole range.
Read more at Pocketnow here.