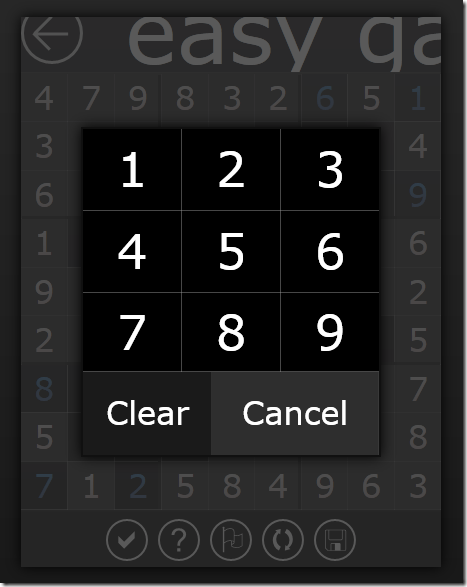 Rishi from Orktane.com has published  this Silverlight based Sudoku game which is a port of his iPhone app ported using nRoute Toolkit.
The software gives a taste of the UI we can see in these puzzle-type games and I must say, the cut-off text started grating pretty quickly.
What the game does however demonstrate is the ease with which good-looking user interfaces can be created in Silverlight relatively quickly, and will hopefully mean we can look forward to a large number of good looking applications soon after the release of Windows phone 7.
Read more about the project at Orktane.com here.