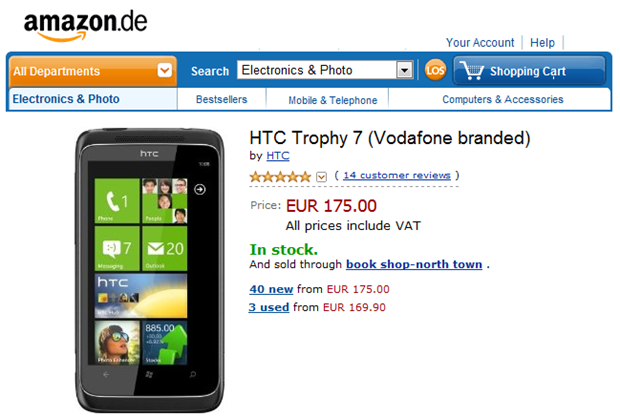 We reported about a month ago on the massive price drops on Windows Phone 7 handsets in Europe.
The process appears to have continued, with some handsets available for as little as 170 Euro without any commitment.
If you want an HTC 7 Trophy, the handset I am enjoying at the moment, Amazon will be happy to sell it to you for only 175 Euro.  According to price tracker Geizhals.at, the Trophy can be had for as little as 169.99 if you look around, and the LG Optimus 7 for as little as 184.79.
With prices so low now of course may be the perfect time to jump in and buy a Windows Phone 7 handset for very cheap, but of course the low prices does raise concerns about the sales and demand for these handsets.
Thanks Funky for the tip.