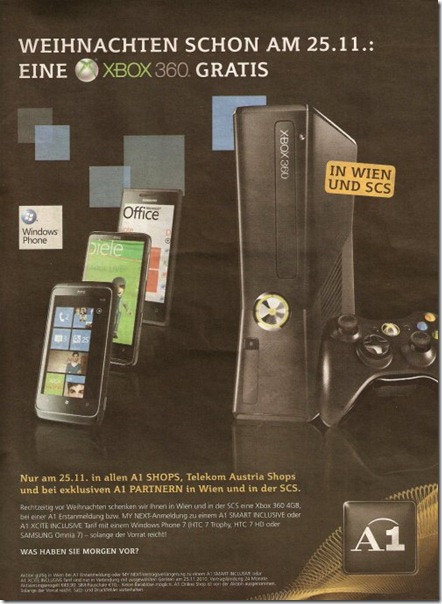 To add another report of carriers achieving positive results with Windows Phone 7, Austrian carrier A1 named Windows phone 7 as one of the phones which helped the carrier attract 1 million new customers in 2010.
They write in Telecompaper:
With regards to mobile trends during 2010, the operator saw an average of 38 percent of its new customers selecting a smartphone including the iPhone 4 and Windows Phone 7 phones.
A1 is a government-owned company and is the largest carrier in Austria with 5 million subscribers, and famously gave an Xbox 360 away with each Windows Phone 7.
The carrier sells the HTC HD7, HTC 7 Trophy and the Samsung Omnia 7.
With not much to report in USA, and positive reports from Europe, could it be that Windows phone 7 is more popular in the old country?