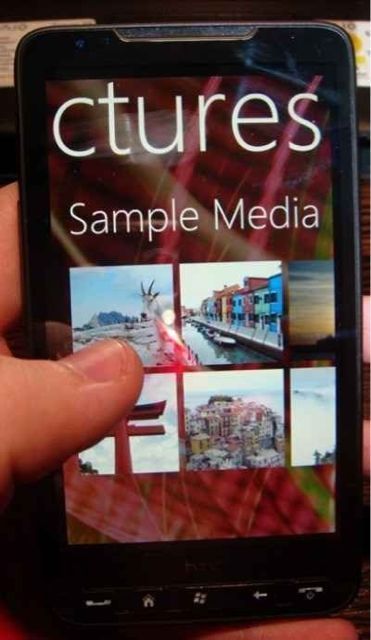 It may be stating the obvious a bit, but April's Fools Day is over, and HTCPedia have not come clean and declared their claim of a Windows Phone 7 ROM for the HTC HD2 a hoax. 
In fact Tom Codon, who runs the site, has staked his reputation on the claim, saying:
As you all know my past work has earned me a great credibility in the development world, and my current work with WM7 has not come to finish yet. As soon as I am able to provide a stable ROM, I will do so immediately. Please note, all the videos and images are authentic. I will continue to develop on it and will post back here once it is ready to go.
Other well known cooks and mods have joined him, with Duttythroy, of the famous Dutty ROMs saying for example.
If you think its a fake then believe its a fake, Tom, myself , itje , miri and alot of devs out there would never do or post a fake such like this.
Due to things getting pretty vicious in the thread it has now been closed, but given the personalities that have provided assurances of the reality of the ROM HTC HD2 owners may feel pretty safe that a Windows phone 7 ROM will be available if and when they decide they are tired of Windows Mobile.
Are our readers now any more convinced than before? Let us know below.