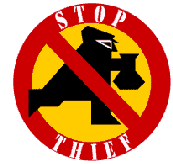 The ITWire has a nice story on how Windows phone 7's free Find My Phone feature has helped catch a golf bag thief in Australia.
They write:
"Friday after work I zipped down for a cheeky 9 holes of golf to wrap up the week.  After a stellar round :), I retired to the 19th hole for a post-game debrief, leaving my golf bag outside the club house with a number of other bags, etc."
"A very short while later, I discovered my golf bag was missing (which had my Windows Phone in the pocket).  I tried ringing the phone a couple of times to no avail, and reported the missing bag at the clubhouse – assuming that someone had mistakenly picked up the wrong bag in the fading light."
"On arriving home, I was straight onto Windows Phone 7 "FindMyPhone"; the phone was heading north-east at a great rate of knots (I imagined a speedy getaway down an undulating dusty road!).  The phone came to rest later that night in [some 80km away].  Long story short, called police that night, made a statement next day, the police sent a unit there today and on finding my stuff charged a person with theft (and no doubt, being a goose).  [I ] Had to identify my clubs and phone later this evening at the local station whilst answering a bunch of questions from the CIB, etc. about this wonderful device called a Windows Phone!
Windows Phone 7 is pretty popular in Australia, with Telstra Corp. Ltd. CEO David Thodey saying  Windows Phone 7 devices have accounted for about 7 to 8 percent of new sales at Australia's largest phone company since they were introduced late last year.
While there have been many rumours of Apple's similar service going free, Apple has so far required iPhone users to pay $99 for the same privilege, meaning most iPhones are not covered by this extra layer of protection.
Edit: Find my phone is free for iPhone 4's and recent iOS devices, but not older iPhones.