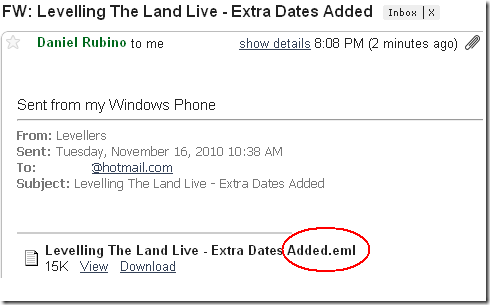 WPCentral notes a new bug has popped in how Windows Phone 7 deals with Exchange Server 2003 (which includes the service behind the Hotmail Exchange Activesync support).
It appears when email from such a server is forwarded the email is not included in an editable form, but rather as an .eml attachment, which is less than ideal.
Microsoft has acknowledged the bug in a tweet, but it is not clear if a fix beyond upgrading to the latest Exchange Server is forthcoming.
The the mean time, a work around would be for Reply to an email instead of Forwarding, and then change the email address to the forwarding address.
Are any of our readers running into this issue? Let us know below.