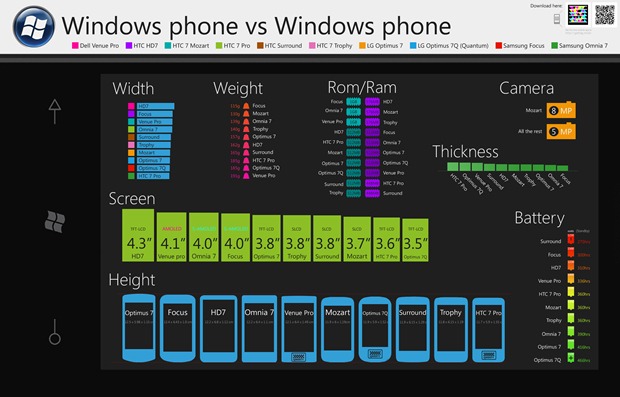 Click for large version
Infographics are all the rage these days, so some of our readers may appreciate the above chart, created by Electric Forest, comparing the physical attributes of the 10 Windows Phone 7 smartphones now available.
It reveals some surprises, such as that the LG Optimus 7 is by far the tallest device, and that the Samsung seems to have a knack for making thin devices, with the two thinnest devices both being from the company. 
Another surprise is that the HTC 7 Pro is lighter than the Dell Venue Pro, and around the same thickness.
Anyone else notice anything interesting from this very visual comparison? Let us know below.