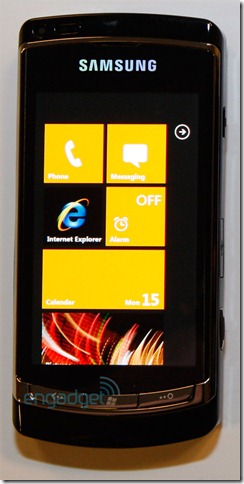 It seems Tom Warren was slightly optimistic (or possibly his week starts on Sunday) but unfortunately Windows Phone 7 developer devices will not ship this week after all, but rather next week, according to Brandon Watson.
He states:
Starting next Monday (July 19th), we start shipping the devices more broadly. Sadly, we will not be able to meet all of that demand.  We are planning to set up deploy and test labs in major cities to make it a little easier for everyone who wants to have access to a preview phone to have it. More on that soon.

Lastly, to get your name in the queue, assuming you haven't already sent in an email, you can now send an email to wp7req@microsoft.com.  A field representative will get back to you as soon as possible. Again, these are preview phones, so they are limited in quantity. When you send email, please include the following information:

Your name
Company name, if applicable
What city/state/country you are located in
App(s) you plan on developing (category and brief description)
Are any of our readers in line to get one of these devices? Let us know below.