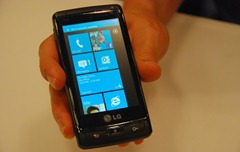 The long wait is nearly over, and selected developers can look forward to getting their hands on real Windows Phone 7 devices very soon.
Long Zheng reports from TechEd 2010 that Microsoft has announced that developers who apply will be considered to receive, for free, a developer handset directly from Microsoft.
The handsets will likely be the same Samsung, Asus and LG devices we have seen already, specially packed in "very cool" packaging.
Microsoft has not said who will be lucky enough to qualify for this largesse, but developers in 29 countries can apply.
Read more about this latest development at Istartedsomething.com as Microsoft starts getting in gear for one of their most important releases since Windows 7.
Via WMExperts.com